ILMINSTER NEWS: Mayor delighted at Daido's "exciting news" about possible new factory plans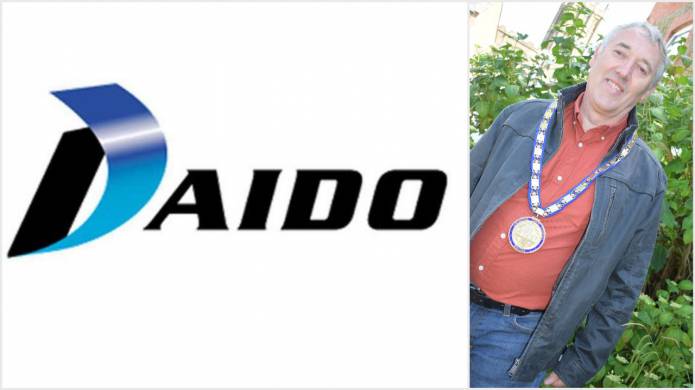 THE Mayor of Ilminster has said that local employer Daido International Bearings is actively pursuing plans to build a new factory in the town.
Cllr Philip Burton told the July meeting of Ilminster Town Council that it was good news that the company wanted to remain in the area and with it safeguarding around 200 jobs.
"I recently visited Daido and I was told that the company wants to build a new factory in Ilminster," he said. "They want to be here in the town and the company is looking for suitable sites. This is exciting news for Ilminster."
Cllr Burton told council colleagues that Daido found itself surrounded by houses and that it really needed to redevelop a new factory site in the town.
Cllr Val Keitch, the leader of South Somerset District Council, told her Ilminster colleagues that she had passed news of Daido's aspirations onto the district's economic development team which would in turn contact the company to see it could offer some assistance.
"A new factory would demonstrate Daido's commitment to Ilminster," she said. "It's very good news and shows that they are keen to stay here."
But Cllr Keitch warned: "If Daido can't find somewhere here to build a new factory, the firm might have to look elsewhere."
News of Daido's intentions to build a new factory in Ilminster does not come as a surprise.
The firm had opposed plans for a housing development opposite its existing factory site in Winterhay Lane  because of concerns over safety.
Back in February 2018 before the housing proposals had been given the go-ahead the operations manager for Daido, Ian Mooney, told Ilminster councillors at a planning meeting that the company was "concerned about the development with regards Winterhay Lane and parking problems – there have been a lot of near misses involving our staff."
"The road is too narrow to support this housing development and there will be real safety issues with residential and work traffic including lorries coming in and out of our site," he added.
Cllr Keitch, who at the time of Mr Mooney's comments was Mayor of Ilminster, said at the same meeting: "Daido is one of the most important businesses in the town and employ around 220 people."
A spokesman for Daido told the Ilminster Press on Thursday (July 25, 2019) that it was "early days" in the company's search for a possible new factory site in the area.
PHOTO – TOP: The Mayor of Ilminster, Cllr Philip Burton, recently met with Daido officials who told him about their hopes of building a new factory in the Ilminster area.
Tags:
News.