ILMINSTER NEWS: Fears that Daido might think again about future in town if housing plans go-ahead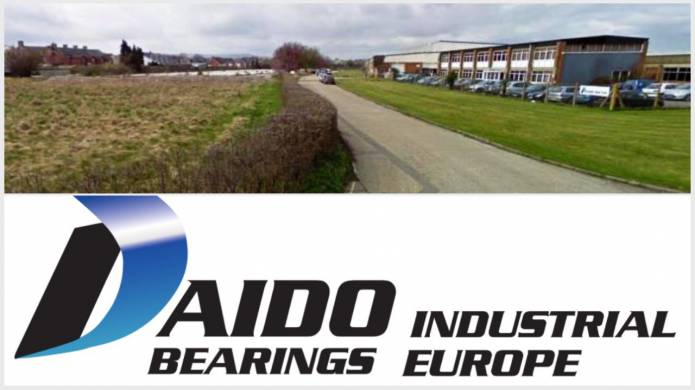 THE Mayor of Ilminster has said that all efforts need to be made to support and look after the town's existing employers.
It comes with fears that key local employer, Daido Industrial Bearings, could be left seriously cheesed-off if housing plans on land opposite the factory in Winterhay Lane come to fruition.
"I'm not suggesting that if the homes go in then Daido will put out, but we do really have to look after our employers," said the Mayor, Cllr Val Keitch. "This worries me. Daido are one of the most important businesses in the town and employ around 220 people. This housing development could have a detrimental impact on an existing business."
The Mayor said that she had had conversations with Daido bosses and they were committed to Ilminster, but intimated they may think again if the Winterhay Lane housing development proceeded.
Her comments came during Tuesday (February 6, 2018) night's meeting of Ilminster Town Council's planning, highways and transport committee about plans being put forward by Woodsome Estates for a 72-home – which could also rise to 91 – on the former Powrmatic Ltd site in Winterhay Lane opposite the Daido factory.
The 72 homes were originally given planning permission by South Somerset District Council in 2015 with the application having been submitted in 2013. The developers are now just hoping to get some final "reserved matters" approved to allow the project to proceed – while they have also applied to put in an extra 19 homes at the expense of previously planned employment land on the site.
Daido operations manager Ian Mooney, who was at the meeting, said: "We are concerned about the development with regards Winterhay Lane and parking problems – there have been a lot of near misses involving our staff.
"The road is too narrow to support this housing development and there will be real safety issues with residential and work traffic including lorries coming in and out of our site."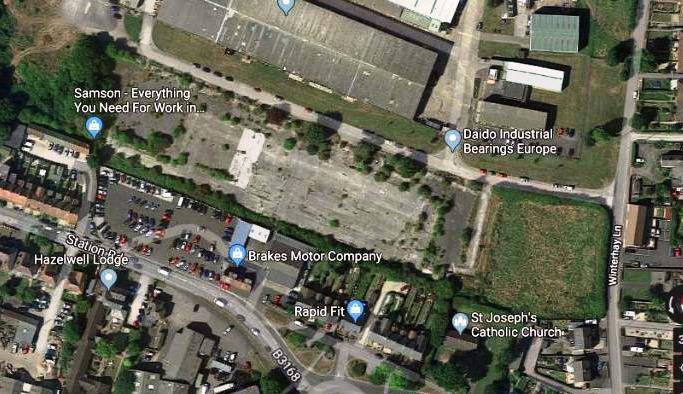 PHOTO - TOP: The Daido factory and the earmarked site (to the left) for housing.
PHOTO - RIGHT: There are also concerns about the impact the possible housing development could have on other nearby firms such as Brakes Motor Company in Station Road.
Mr Mooney said there could also be conflict between the residents of the potential new development and the factory with it operating 24-hours.
He suggested that complaints from residents could lead to changes in working practices and have a "detrimental impact on our business."
Committee chairman Cllr Andrew Shearman said: "Daido has expanded in the past five years since the housing plans were submitted to the district council and so the road needs to be re-evaluated."
Cllr Shearman was also concerned that the planned development could also harm the Brakes Motor Company, another important local firm, in Station Road with the earmarked housing development site just behind.
And he added: "We need to keep these two established businesses (Daido and Brakes) and we do need the extra employment land as Ilminster is growing as a town."
Cllr Drew Belabola said: "We shouldn't be allowing these extra 19 homes to be put in as we need the employment land. The original plans for 72 homes were submitted five years ago – surely the developer's reports are out-of-date now. Things change over time!"
Councillors recommended that both applications submitted for the site should be refused permission with concerns over density, traffic, loss of employment land, public safety and harmful impact on existing businesses.
Final decisions on the applications will be made at a later date by South Somerset District Council.
Tags:
News.