ILMINSTER NEWS: Win a bouquet of flowers at Cottage Flowers in aid of Cancer Research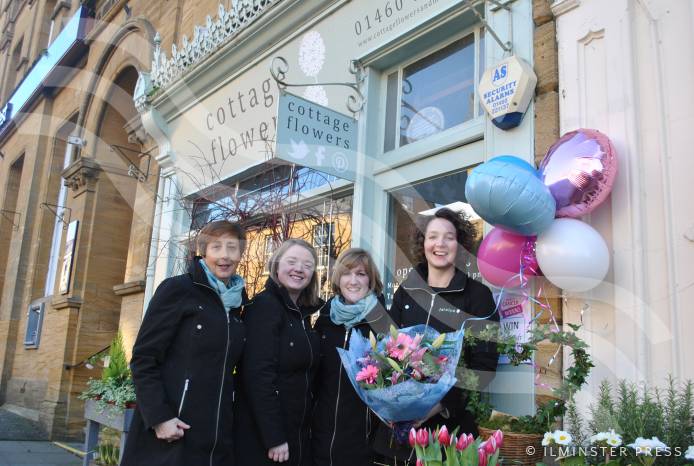 PEOPLE are being given the chance this week to win a bouquet of flowers by visiting an Ilminster florists' and help raise money for Cancer Research at the same time.
It will cost £1 a go to enter the draw being run by Angie Blackwell and her team at Cottage Flowers in East Street.
The winning ticket will then be picked out of the hat and the recipient will receive a lovely bouquet of flowers.
The draw is being held to coincide with World Cancer Day which was on Sunday (February 4, 2018) which saw people unite in the fight against cancer.
All proceeds from the draw at Cottage Flowers will be donated to Cancer Research.
People can enter the draw anytime this week up until Friday (February 9, 2018).
PHOTO: Angie Blackwell (left), of Cottage Flowers, and her team in East Street, Ilminster.
Tags:
News.