ILMINSTER NEWS: Christmas Inspirations blossom for Christmas Lights funds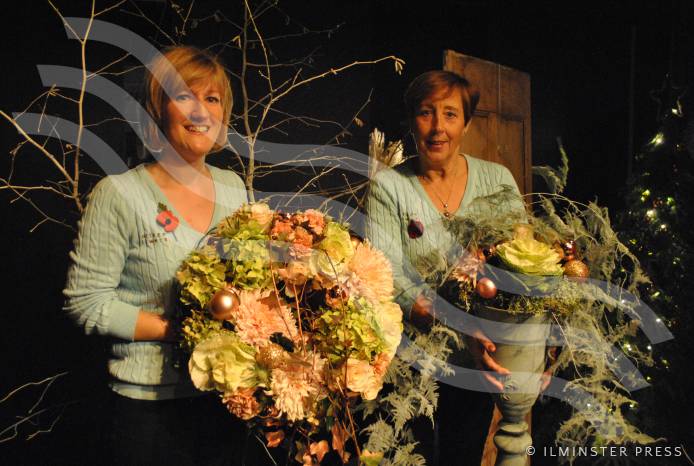 FESTIVE floral design demonstrations held by Cottage Flowers has helped to raise around £1,000 for Ilminster's fabulous Christmas Lights.
The demonstrations – entitled Christmas Inspirations - were held over two mornings at the Warehouse Theatre in Brewery Lane and the displays were carefully and expertly put together by Angie Blackwell and Holly Harris.
Nearly 200 people attended the demonstrations and they were also able to enjoy a raffle and some seasonal refreshments.
A spokesman said: "We hope everyone who attended the demonstrations had a great time and that they might have picked up a few tips for them to make their own Christmas floral displays.
"We'd like to thank everyone for their continued support."
PHOTO: Holly Harris and Angie Blackwell, of Cottage Flowers, ahead of the festive floral design demonstration at the Warehouse Theatre in Ilminster.
Tags:
News.