CLUBS AND SOCIETIES: Scout Post is up and running in Ilminster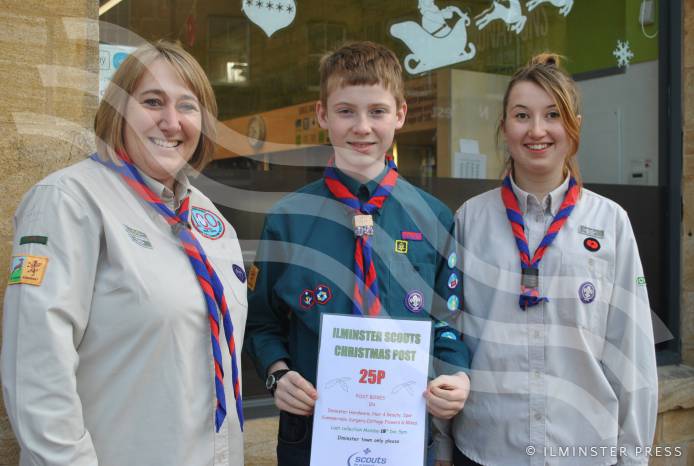 THE annual Scout Christmas Post service is once again offering people a festive bargain of sending cards to friends and loved ones in Ilminster for just 25p.
The Ilminster Scouts' Christmas Post raises funds each year for the group and has proven very popular in the past with local people as it can save them money rather than using the traditional Royal Mail.
Christmas cards can be dropped off into special Scout Post Boxes at various locations in the town and they will then be delivered by young Scout Posties.
It will cost people just 25p a card to deliver – although it should be stressed that all cards need to be for addresses only in Ilminster itself.
The Scout Post Boxes can be found at Ilminster Hardware in Silver Street, Ilminster; Ilminster Hair and Beauty in Silver Street, Ilminster; Spar in Station Road, Ilminster; Summervale Surgery in Canal Way, Ilminster; Cottage Flowers in East Street, Ilminster; and Mikes of Ilminster in Silver Street, Ilminster.
The final collection of cards from the special post boxes will be at 5pm on Monday, December 18, 2017.
PHOTO – TOP: Helen Lancaster, left, and Alice Shearman, right, with young Scout Postie, William, promoting the Ilminster Scouts' Christmas Post.
Tags:
News.