ILMINSTER NEWS: Fantastic news for Ilminster's Warehouse Theatre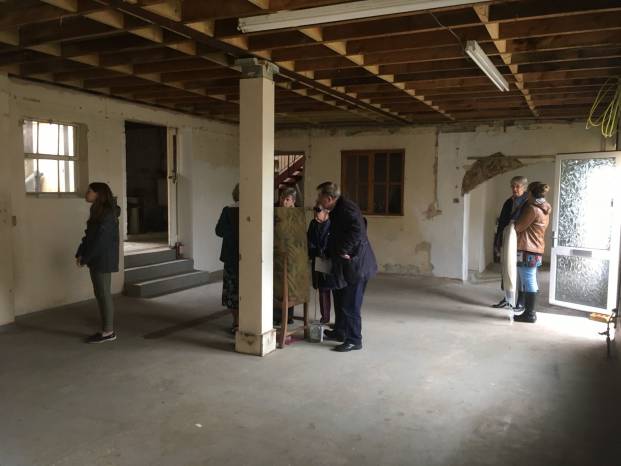 A GRANT from South Somerset District Council has helped Ilminster's Warehouse Theatre to buy the building next door as part of its expansion programme.
The Warehouse Theatre, comprising of Ilminster Entertainments Society and Ilminster Youth Theatre, received a grant of £12,500 from the council's Area West Committee towards the £125,000 project in order to expand their facilities and services to the community.
The theatre is located within the town centre and offers more than 80 performances a year and is run entirely by a team of dedicated volunteers.
The opportunity to buy the adjacent building to the existing theatre provided much more needed additional space.  The theatre is currently looking at how to combine the two buildings and make improvements to changing rooms, storage, reception and refreshments, rehearsal and performance space. The new design will also improve access for disabled patrons and practitioners.
Malcolm Young, vice-chairman of Ilminster Entertainments Society, said, "What a great way to mark the 70th anniversary of the Ilminster Entertainments Society and the 30th anniversary since the Warehouse Theatre first opened to the public.
"Over the past 70 years more than 1700 people from the local area have taken part in IES and Youth Theatre productions.
"Our community theatre is one of the few inter-generational facilities, bringing all ages together to participate in and watch performances.
"We are extremely grateful to everyone who has supported us with our fundraising campaign to enable the expansion of this much valued community facility.  We are now moving on with further fundraising activities to help us renovate and convert the building." 
The theatre contributed from its own funds and also managed to raise an impressive £36,000 through fundraising activities and community donations. Grants were also received from Somerset Community Foundation, Youth Social Action Fund, Gooch Charitable Foundation, Tesco Bags for Help and Fairfield Trust.
The district council's Area West chairman, Cllr Val Keitch, who lives in Ilminster, said: "The theatre is already a valuable and well supported community facility and this extension will provide a much improved space for all.
"We are pleased to support the Warehouse Theatre with a grant and are looking forward to seeing a much larger and improved premises in the future."
You can find out more about how South Somerset District Council supports local areas by visiting www.southsomerset.gov.uk/communities.
Tags:
News.