ILMINSTER NEWS: International charity opens town centre office in Ilminster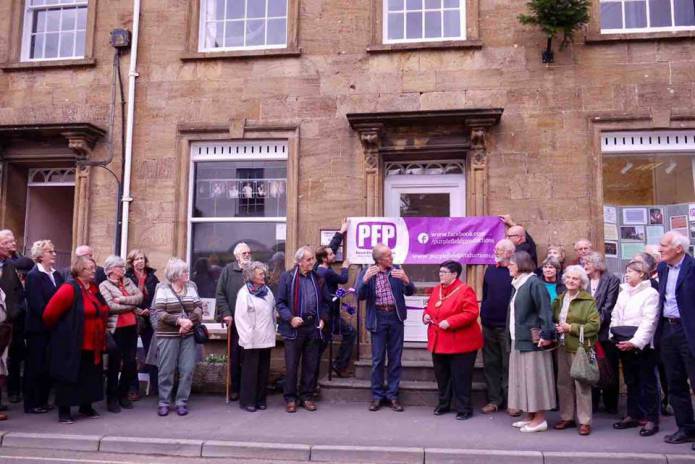 AN INTERNATIONAL film-making charity, Purple Field Productions, has opened its new office in the heart of Ilminster town centre.
The charity's long-time supporter and fundraiser, Peter Lansdown, has made a room available in his home in Silver Street for the organization to use free of charge.
Ilminster Mayor, Cllr Val Keitch, did the honours and cut the purple ribbon to officially declare the office open and she was joined by more than 40 volunteers and supporters for the ceremony on Thursday, November 16, 2017.
The office has finally brought PFP into the middle of Ilminster and it is hoped that friends and supporters will now be able to drop in and volunteer their help.
Christine Langford, who is the charity's only part-time employee, has been appointed to run the office which will be open on Mondays and Thursdays.
The reception following the opening provided an opportunity to celebrate PFP's recent incredible successes.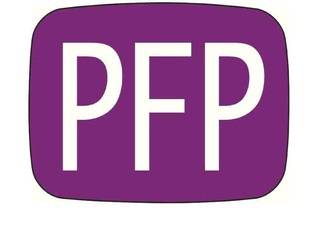 PHOTO – TOP: Ilminster Mayor, Cllr Val Keitch, opens the Purple Field Productions office at Silver Street, Ilminster, with PFP trustee Roland Chant, left, along with owner of the premises, Peter Lansdown, and PFP founder Elspeth Waldie, to the right.
Earlier in November, the charity won a prestigious international award and a $2,000 prize for its Kenyan film drama, Lisojulikana, The Unknown, which addresses the stigma, ignorance and prejudice surrounding those born disabled as a result of cerebral palsy.
The film has already been shown in over 170 Kenyan communities using PFP,s unique solar-powered backpack cinema kit and on a national TV channel.
In Sierra Leone, a new PFP documentary film on Cassava growing and its cooking – Cassava is a Winner – has been recently adopted by the country's Ministry of Agriculture and will be used to train farmers on simple, low-cost, more productive ways of growing the crop.
Young Sierra Leonean filmmakers, trained by PFP, made the film and they will be shooting a second film in the New Year about the problems faced by people with disabilities.
PFP is also sending out a UK volunteer film director to train and assist a community in the forests of Senegal to make a film on ways of reducing forests fires.
People can find out all about PFP online at www.purplefieldproctions.org and nearly all of its films are available on You Tube (accessible via the website). The charity is entirely dependent on volunteers, donations and fundraising events and every penny raised goes into making and distributing its films.
Tags:
News.