ILMINSTER NEWS: Police appeal for information about anti-Semitic graffiti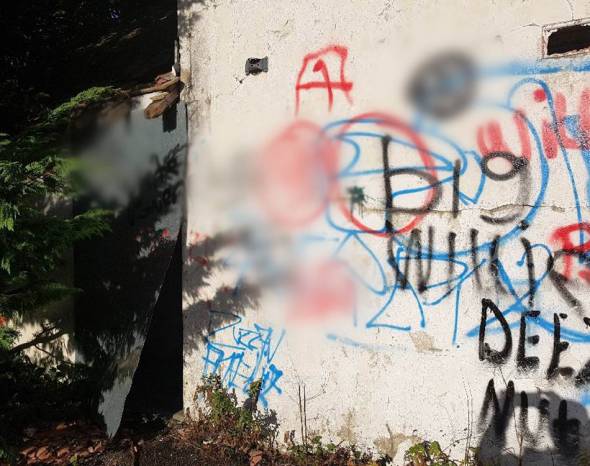 POLICE want to track down whoever recently sprayed hateful anti-Semitic graffiti in Ilminster.
Ilminster Town Council discovered the offensive graffiti on the skatepark and slides at Ilminster Recreation Ground at Orchard Vale off Canal Way.
A police spokesman said: "More was then found at a building at the old Horlicks site.
"It is unclear when the graffiti was done but it is believed to be recent.
"We'd like to speak to anyone who might recognise the words/tags or knows who is responsible."
Anyone with information should call 101 and quote reference 5217243750.
PHOTO - TOP: Some of the offensive graffiti found in Ilminster which has been blurred out.
Tags:
News.